No, this is not a typo! For those who don't know yet, Ljubljana is the capital city of the tiny - yet lovely - country that is Slovenia. The capital counts about 190,000 citizens and its country, a little over 2 million people. Surrounded by Austria, Italy and Croatia, it is easy to imagine how these neighbor countries have a strong influence on Slovenia's food, architecture and natural scenery. Although I have already visited all of those border neighbors in previous travels, I did not know much about Slovenia except the name of its capital. I had no idea on what to sightsee, what to eat and what to expect as a general feeling of the city. Well, let me tell you that deliberately deciding not to make any preliminary research was probably the best decision I have made for this trip. I kept a blank slate and it opened the door to infinite possibilities of enchantment. As of now, I have decided this will become my new way of travelling! No preparation, no anticipation, no deception!
To be completely transparent, I did not plan to visit Slovenia just yet. I had actually booked a flight to Budapest (again!), where I planned to spend a portion of my Easter vacation with my girlfriend. Unfortunately, we broke up a few months before she was supposed to come join me in Europe and cancelled her flight ticket (but more on that on my next post). And there I was, left alone with no desire of going back to Budapest just yet. I have already been there in December and going there again in May for an electro-swing concert starring Parov Stelar. But, I was still looking for another destination where i could spend my four-day Easter weekend and get my mind off of the deception caused by my recent break up. And so I have spontaneously decided to embark on a journey to Ljubljana. Visiting this city was also the perfect way to reconnect with my friends Ursa - who lives there and with whom I have spent so many crazy moments during my student exchange in Lille back in 2009.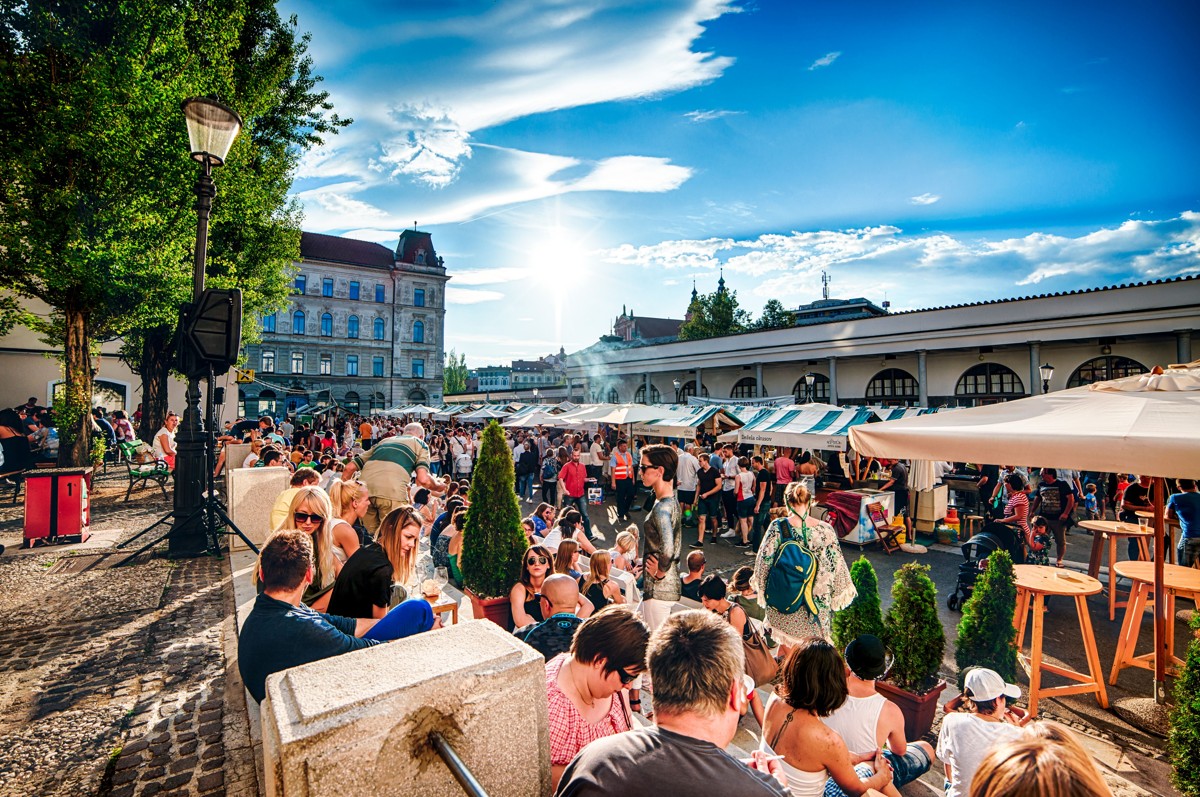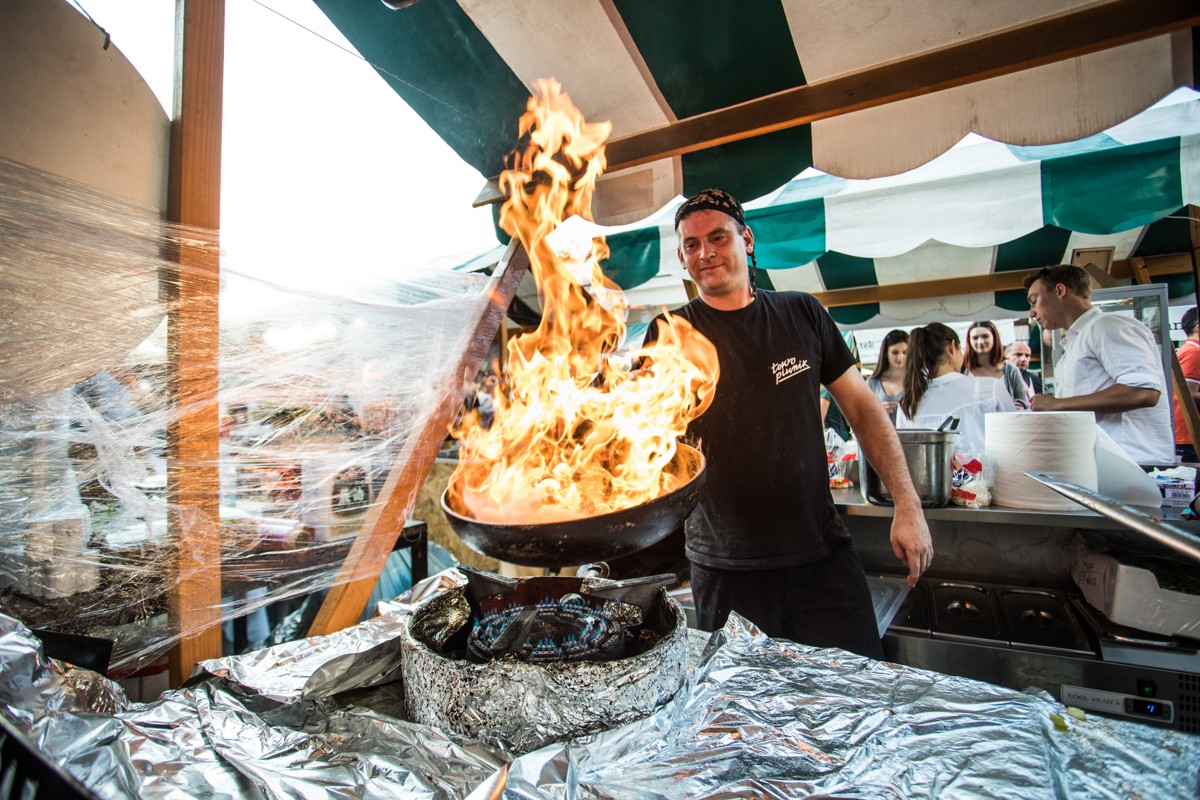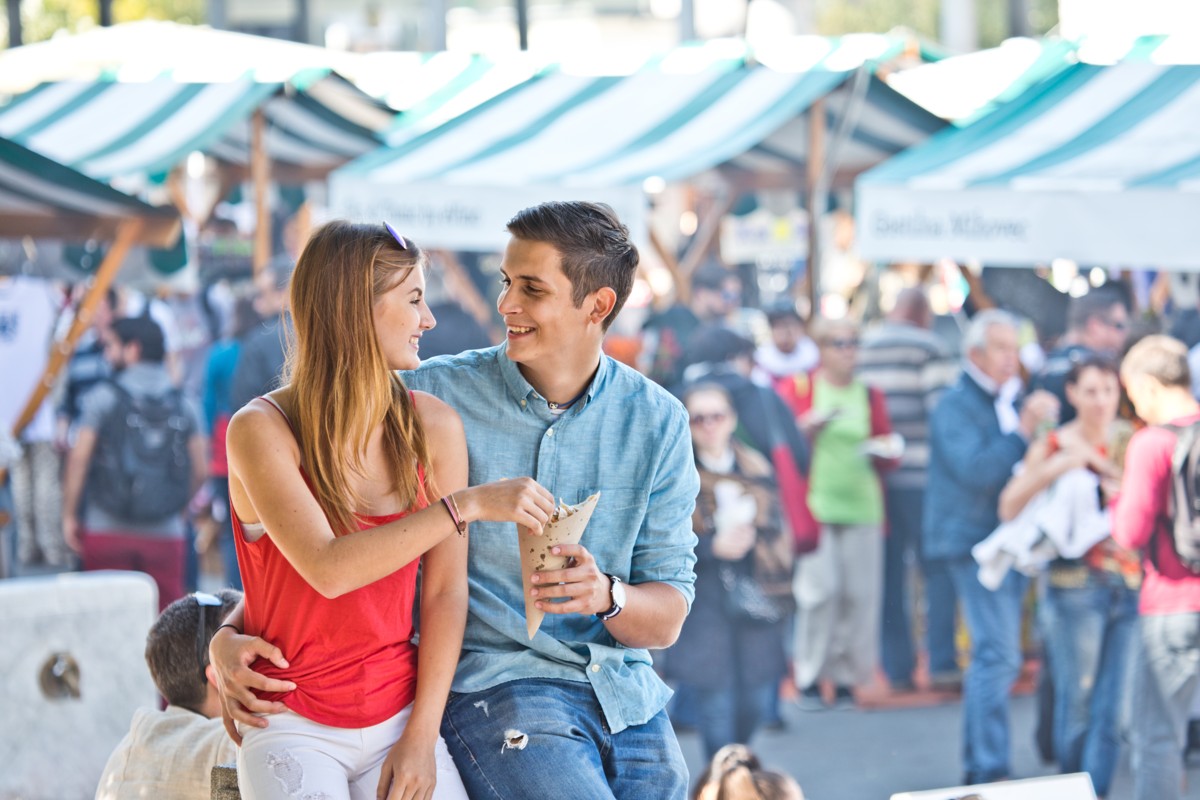 My arrival time to the Ljubljana Train Station was originally planned around 3:00am. My hostel being located minutes away from my arrival point, I had previously arranged with the reception desk to have someone come meet me upon my arrival to unlock the main door and point me to my bed. Murphy's Law being true to itself, I was late of a full 120 minutes. My Project Manager instinct should have anticipated heavy traffic on the way since it was a four-day weekend. Of course, the communte being longer than expected made sure I ran out of battery on my cellphone. As a result, I had now way of contacting the receptionist to warn her of my lateness. The poor girl had waited 60 minutes at the door hoping I would finally show up. Luckily for me, she had left a note on the main door inviting me to let myself in and officialy check-in on the next day. She kept the main door unlocked and shared the codes on each subsequent door. I have to admit she took a bold risk. But, it served me well, so...
The next morning, I had arranged with a group of colleagues from work - who were also passing through Ljubljana on the same weekend - to meet in the morning and take part to the free walking tour. I know what you're thinking: a free walking tour is so cliché and right on the beaten tracks for non adventurous tourists. You are right! But, in reality it's also a nice way to quickly get some key reference points around the city for the coming days. Right after the tour, we decided to break bread at the Open Kitchen Food Market (Odprta Kuhna) which takes place every Friday from March till October. We spent the whole afternoon walking around town and discovering the jewels the Lovely City has to offer. We went up the Castle Hill - predominating the City Center - and enjoyed the sun up there for a while. An ex-colleague of ours - now relocated to his hometown of Ljubljana - has played the tourist guide for us over the weekend. That of course included a dinner at the famous 'Gostilnica 5-6 kg' - named after its famous signature recipe of roasted baby pork weighting between five and six kilograms on average. Our friend knew the owner of the restaurant and therefore secured a table for six with minimal effort. Some of you might already be aware of my life-lasting love affair with seafood. So, I went for the thick crust seafood pizza topped with a more than satisfying assortment of fish, giant shrimp and cheeses. Attempting to describe its taste would simply not do it justice. So, I'll just leave it up to your imagination.
Although everyone we spoke to insisted on the point that Slovenia was in Central Europe (and not Eastern Europe) given its geographic location West from Vienna, we could not help but acknowledge some of the similarities in culture and centers of interest. Namely, strong alcohol and hardcore EDM! So, our friend suggested to go to an electronic music event for which he managed to get us all free entry with VIP treatment. Hard to say no, right? This event turned out to be quite the happening in Ljubljana that day, as we could witness the crowd of people desperately trying to snatch the last few unclaimed tickets at the box office. Evidently, the event was sold out! I am not especially crazy about electronic music. But, I have to admit that it was quite fun to be there with a group of friends and experiene what the locals are into. It gives a totally different perspective of what they country's culture is really about.
On the next day, we were meeting my friend Ursa and her partner to get away from the city and explore more of the nature side. First stop: Bled. Although weather conditions were not optimal, we still made the most out of our visit. Some might even say that the misty athmosphere gave the lake an appeased spin that even locals were not used to. We walked through the village and up the castle which gave us an amazing view over the lake and its tiny island hosting a chapel right in the middle. After a nice walk around the lake we went back to the village to try the local specialty - The Bled Cake! After a nice rest and taste of local flavours, we extended our visit to another lake that was much more of a rustic scenery. Bohinj Lake gave a totally new flavour to the trip as it brought us closer to the Alpine influence in the country. A few moments of mindfulness were in order before hitting the road again. Halfway between Bohinj and Ljubljana, we decided to stop for lunch in a shack where the menu proposed different meat dishes, pasta and seafood. I haven't had a decent plate of fried calamari eversince I relocated to Germany. Now was y chance to bank on that craving and let me tell you that I was not disappointed!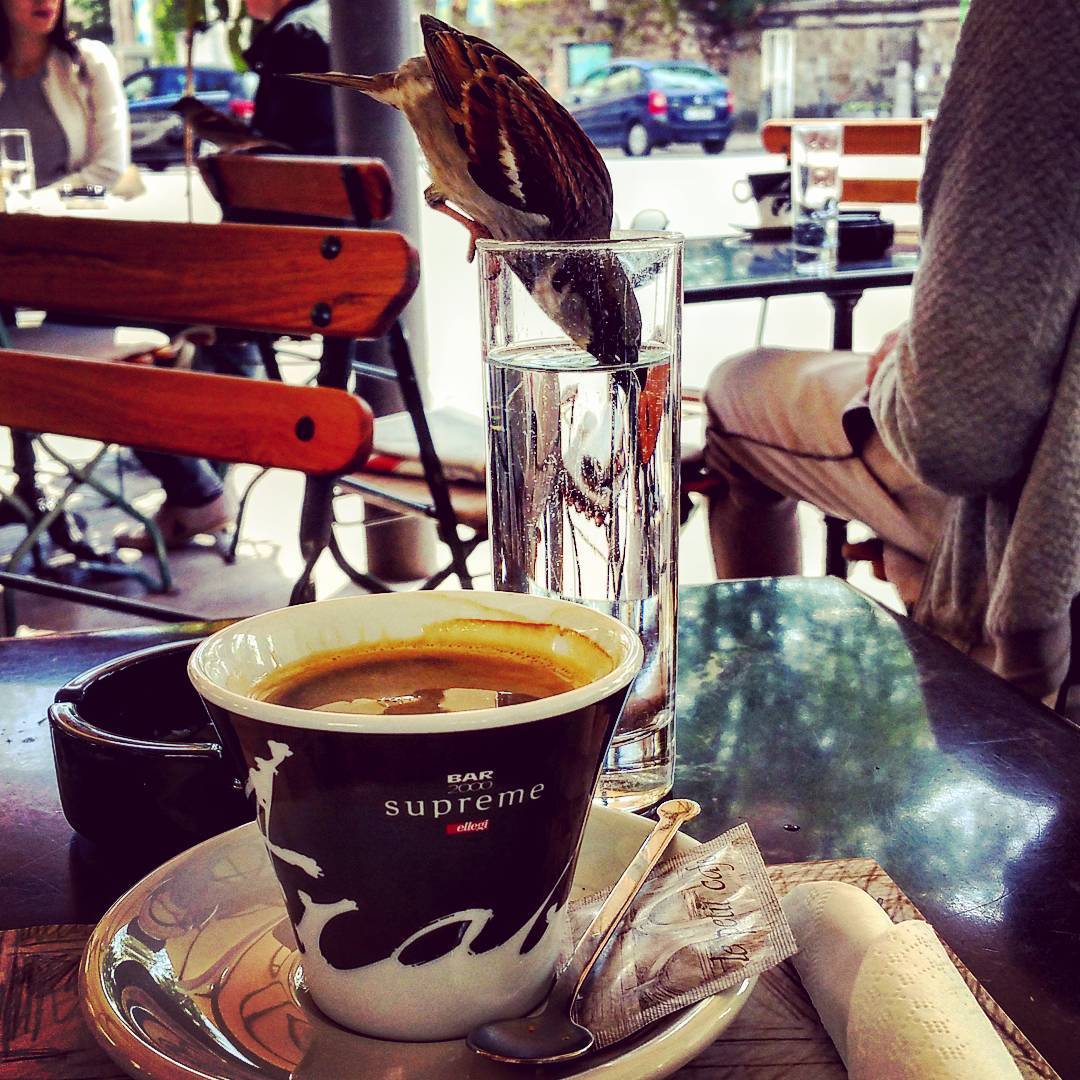 On the next day, I went for brunch to a nice french-style bistro where I sat outside to enjoy the morning breeze. One of my favorite things to do while traveling is to sit on a terrasse and drink my coffee while observing locals go about their daily routine. I suddenly feel like time has stopped. Actually, it did until a sparrow just appeared out of nowhere on my table and started drinking from my glass of water! It took so much time to hydrate itself that I even had time to reach to my phone and and capture the moment... Thug Life!
I spent the rest of the day wandering around town, taking a boat tour on the Danube (which was NOT worth it at all!) and going from one coffee place to another to watch some football games at it started pooring some serious rain over the city. I have to admit that I was completely charmed by Ljubljana and did not anticipate it to be of such a beauty. Whether it was food, the architecture or the natural scenery, the few that I saw from the Lovely City and its surroundings were a great representation of its geogrphic location - a perfect balance of the very best elements that Slovenia's border countries have to offer!